Grainger High School
Class Of 1969
We have some classmates with serious health issues and I thought you might want to know...
Sue West Pierce has had a recurrance of cancer and is now at home with hospice. Her son reports she is resting comfortably but please keep her and her family in your thoughts and prayers! Sue was with us at our girls' annual mini reunion in the mountains last year. We really missed her this year!!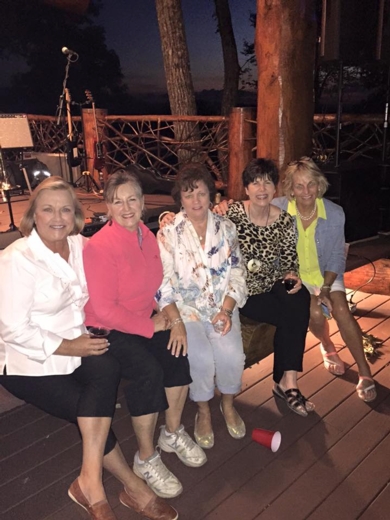 Laura, Ayres, Sue, Jess, Marg
Banner Elk 2015
Rhett Bennett is at Rocky Mount Rehabilitation and is recovering from gall bladder surgery, double pneumonia and other issues. He is starting to feel better but please keep him in your thoughts and prayers, too!
On a more upbeat note, Bruce Akers and his wife, Sue, just celebrated 42 years of wedded bliss! Congrats!
If I missed someone, please let me know. Don't forget to update your profile and add photos!
Best wishes!
Jess
UPCOMING BIRTHDAYS